Latest Travel Updates
Updates about latest rules and standard protocol for traveling and trekking in Nepal.
New Provision for Trekking in Nepal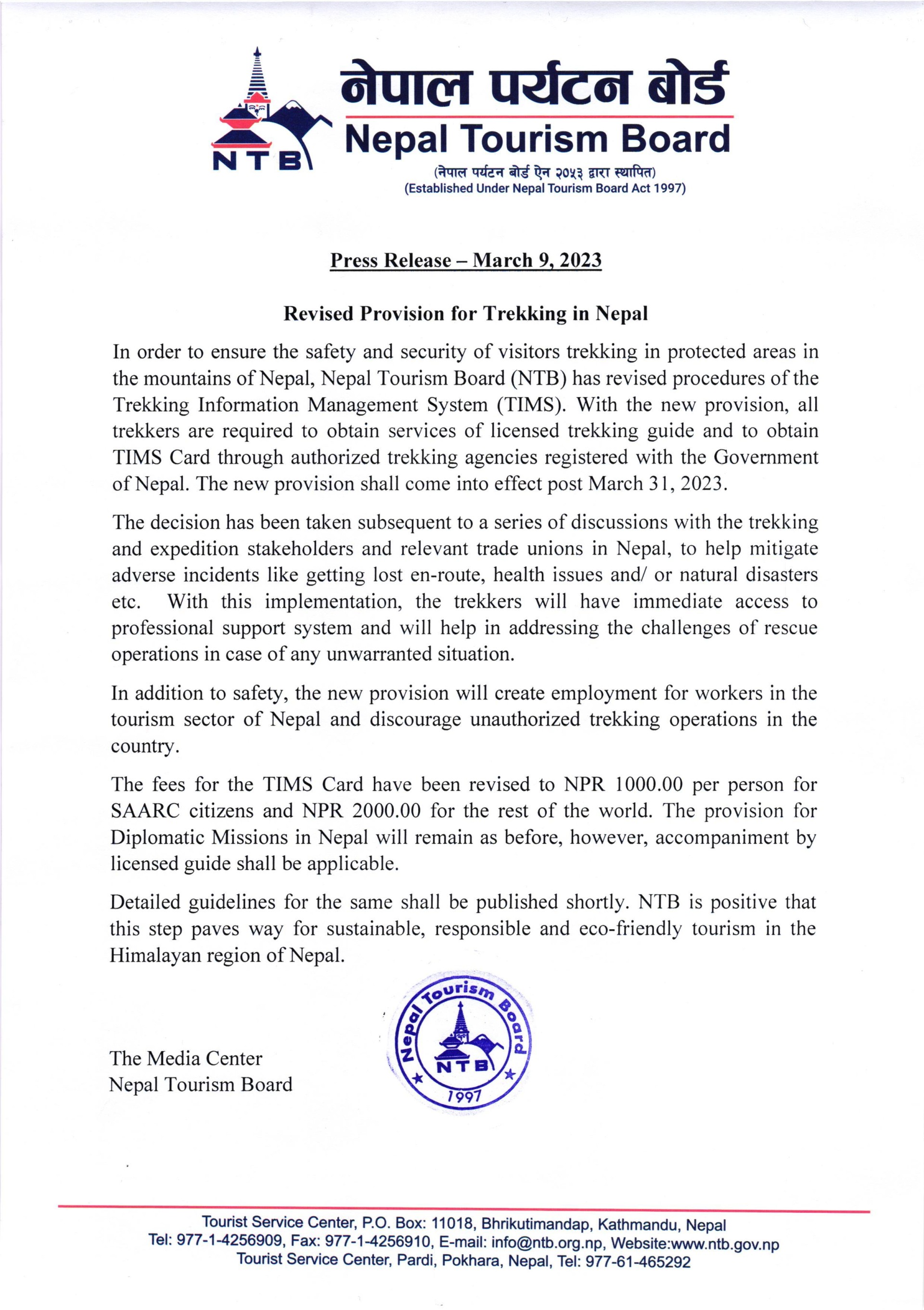 ---
FAQs about the new provision
What if I take permits before April 1st ?
The new rule will come into effect from April 1st, 2023. The trekkers who get the permits and start the trek before April 1st will not require a guide. But they'll need to have entered the trekking area before April 1st.

What if I want to do ACT or similar treks in bikes?
All the treks need to comply with the new rule. You can contact a trekking agency in Nepal for the guide to accompany you in bikes.
What if I an experienced trekker and associated to a trekking/mountaineering association in home country?
The rule is applicable for all the foreign national trekkers.
What about the areas such as Chame, Muktinath etc that require TIMS card just because they lie inside a National Park or conservation area?
Yes, all the areas need a guide and permits taken from an agency.
Is this rule also applicable when I hike around Kathmandu? Or to Sarangkot? Where all are these rules applicable?
The Revised Provision for Trekking in Nepal must be followed only while trekking to areas where TIMS is applicable. It is applicable in all national park areas in the mountains. It is not applicable in Kathmandu Valley outskirts, Pokhara outskirts, and hiking areas in and around major cities.
Do I have to go via a trekking agency? Or is it OK so long as I have a guide?
It is mandatory to hire a licensed trekking guide through a government-registered trekking agency.
How can I find that out if the trekking agency is legit?
Trekking guide must be hired through government-registered trekking agency. You can verify information on the trekking agency from Department of Tourism and Trekking Agencies Association of Nepal.
What are the consequences if I do not follow this rule?
Not following the rule is a punishable offense.
I am a trail runner and fast packer, no agency specifically provided guides that can keep up with me. What should I do?
It is applicable to all. You must ascertain that the trekking agency can provide guide who matches your specific requirement.
I am an expat living in Nepal. Does this rule also apply to me?
Yes, the rule is applicable to Diplomats as well as Expats.
I am Nepali. Does this rule apply to me?
The rule is not applicable to Nepali citizens.

---
Covid 19 Related Information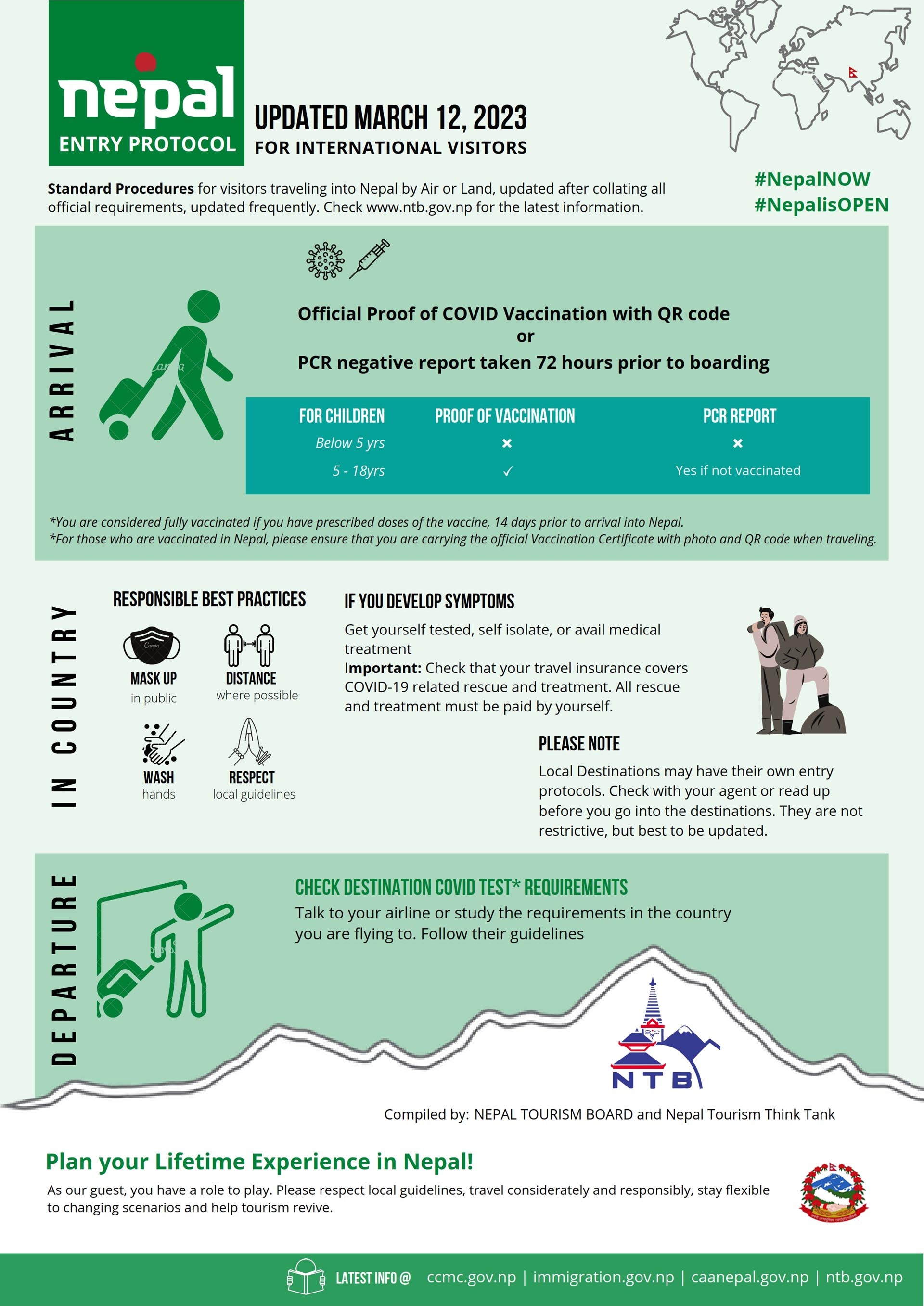 ---
Useful Links
---
Just in Case
NTB Crisis Cell: crisiscell@ntb.org.np
COVID Hotline: 9851255839,9851255837,9851255834
Tourist Police: 1144/014247041
Sukraraj Hospital, Ktm: 014253396
Gandaki Hospital, Pkr: 061520067